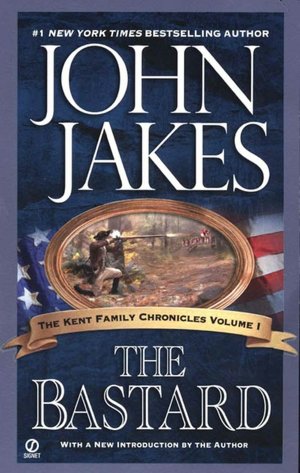 Title: The Bastard
Author: John Jakes
Series: Kent Family Chronicles #01
Pages: 528

Rating:





This is the story of Philip Kent. The illegitimate son of a British nobleman who was denied his heritage, he embraces the ideals of the fledgling nation of America-and takes up arms against his father's homeland.
Book #22 was The Bastard, by John Jakes.
I love John Jakes. I find his historical fiction to be incredible. I get sucked into the story so quickly. For example, I read his 1200 page Homeland in 3 days on my honeymoon. Part of what makes his books so good for me is his inclusion of real people as characters in his stories. Plus, this particular series takes place during a time in history that I do not know a whole lot about. Can't wait to read the rest.
Book count: 22/50 — 44%
Pages in book — 528
Page count: 6,715/15,000 — 44.76%