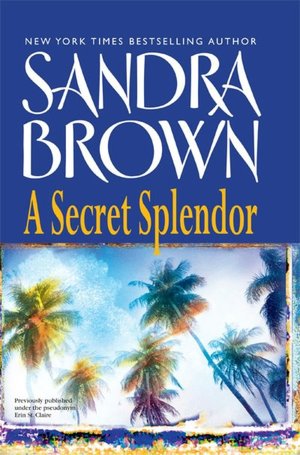 Title: A Secret Splendor
Author: Sandra Brown
Pages: 297

Rating:





Arden Gentry has lost one son. Can she regain her other son–the one she gave up at birth? And does she risk losing her husband when past secerts threaten to resurface? Sandra Brown takes her readers on an emotional roller coaster wit h her latest novel of a mother's love for her son and the secrets that could destroy everything she treasures.
Yes, I've been reading a lot of books this week.
Book #35 was A Secret Splendor, by Sandra Brown.
Yes, it's a romance. It's even *gasp*, a Harlequin romance. I like to read these once in a while, if only in homage to my grandmother, who reads nothing but Harlequins with covers featuring Fabio look-a-likes dipping the beauty and planting a kiss between her voluptuous bosoms. Anyway, Sandra Brown has made it onto my acceptable list of romance authors, if only because her plots aren't completely implausible. I had a little bit of an issue with them getting married 2 weeks after they met, but I'm not really looking for believability when I'm reading something published by Harlequin.
Book count: 35/50 — 70%
Pages in book: 297
Page count: 11,792/15,000 — 78.61%