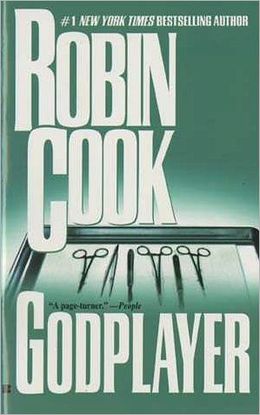 Title: Godplayer
Author: Robin Cook
Pages:  336

Rating:





Dr. Cassandra Kingsley is about to discover that neither her marriage nor her job is what she thought. And when she sets out to find the truth, it may just kill her.
My thoughts:
Book #63 was Godplayer, by Robin Cook.
I generally enjoy Robin Cook's books, because it fits in with my obsession with medical-themed entertainment. But I was a little bit annoyed by this one. The main character was so willing to let everyone in her life treat her like crap. It just made me want to yell at her. But at least the book did keep you guessing, as far as the actual plot was concerned.
Book count: 63
Pages in book: 336
Page count: 22,355
15,000 page goal reached 6/14/05!
50 book goal reached 7/19/05!