2008: Challenges – July Book Blowout Completed!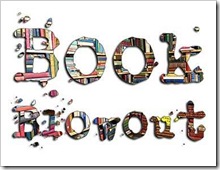 It's the end of July, and that means it's the end of the July Book Blowout Challenge. I set myself a goal of 8 books, and I met it, right on the dot. Technically I read 9 books, but I can only count 2 of the audiobooks. Here are the books I read for the challenge:
And now, for some follow-up questions from Mrs. S!
Did you discover a new author? I read several new authors during this month, namely Andrea Kane, Philip Roth, Darren Shan, and Lauren Willig. Out of those, my favorite was Lauren Willig.
Where was the most unusual place you found yourself reading? I often find myself reading while I'm waiting for my turn to play on APA Pool League nights. So that means I'm sitting in the middle of a bar or bowling alley with my book out!
Did you read more than usual? I didn't read more (I usually average 10 books a month), but I did find myself choosing what to read next differently. I put off Stephen King's Insomnia because I knew it was going to take me too long.
Did you give up anything in order to read more? Nope. Except maybe sleep.
If you won the Amazon voucher what would you spend it on? Books, of course! I don't know exactly which one(s).
Thanks to Mrs. S for hosting!