2021: #80 – Cover Your Eyes (Mary Burton)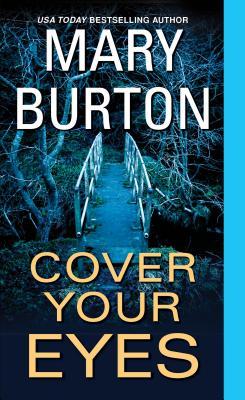 Cover Your Eyes
by
Mary Burton
Series:
Morgans of Nashville #01
Published by
Zebra
on October 28, 2014
Genres:
romance
,
romantic suspense
Pages:
400


Don't Look

At first, they struggle to escape. Then a torrent of blows rains down upon their bodies until their eyes cloud over in final agony. The killer shows no remorse--just a twisted need to witness each victim's last terrified moments.

Don't Speak

Public defender Rachel Wainwright is struggling to reopen a decades-old case, convinced that the wrong man is in prison. Homicide detective Deke Morgan doesn't want to agree. But if Rachel's hunch is correct, whoever fatally bludgeoned young, beautiful Annie Dawson thirty years ago could be the source of a new string of brutal slayings.

Just Prepare To Die

Rachel's investigation is about to reveal answers--but at a price she never thought to pay. Now she's become the target of a rage honed by years of jealousy and madness. And a murderer is ready to show her just how vicious the truth can be. . .
I generally enjoy Mary Burton's books and this was no exception. Someone is killing women with a tire iron, and some of the victims are tied to lawyer Rachel Wainwright's work to prove a jailed man innocent. Deke Morgan is the detective assigned to the case, and it was his father who put the man in jail 30 years before. Deke and Rachel start out mixing like oil and water, but things soon change as they realize they have a common goal.

I guessed a number of the end details of the story before they were revealed, but it was still an entertaining read. Even though there was one twist in particular I figured out, I still wanted to keep reading to see how it happened. It was a little light on romance for a book billed as romantic suspense, but there was enough. This is the first of a 4-book series set in Nashville, and I'll likely read more of them.
I read this for the following reading challenges:
Other reviews:
"Burton once again pens a thrilling mystery though I was a little dismayed by the lack of heat and visibility of the romance in a book published as a romance suspense." — Smexy Books
"Cover Your Eyes has a strong suspenseful, plotline with many twists and turns. Rachel and Deke are very formidable, very likeable characters, who pair well together and work off each other's strengths while working on the new murder investigations." — Mysterious Reviews
"I had an inkling about something- but for the actual why, how, and the bad guys- well, nope, didn't see that coming. And just as you are scratching your head- and thinking about all the pieces and how they fit together- Mary Burton has 1 more up her sleeve." — Traveling with T