2008: The Sunday Salon – Sunday #1

So here I am, my first Sunday Salon post!
It hasn't been a super productive reading week for me…somewhere in the middle of the road, I'd say.  Last Sunday I finished reading Dick Francis's Driving Force and started Philip Roth's A Plot Against America. On Thursday I finished listening to Twisted by Andrea Kane and Friday I started listening to Full Tilt by Janet Evanovich.  I'm about halfway through both A Plot Against America and Full Tilt.  I'll probably finish Full Tilt tomorrow, because I have about 6 hours of driving ahead of me for work.  The Roth book will probably take me most of the rest of the week.  I was going to start Insomnia by Stephen King afterwards, but I don't think I can read another heavy book after this one.  I'll likely indulge in a couple of fluffy Nora Roberts books instead.
Also this week I signed up for a couple more challenges — The Daring Book Challenge and The Book Awards II Challenge. That Daring Book Challenge is going to be quite the undertaking, but I think it will be fun.  I've been surprised by how many of the books I've been able to find on audio.
My new acquisitions this week, courtesy of PaperbackSwap, were: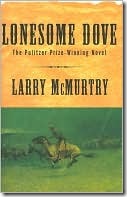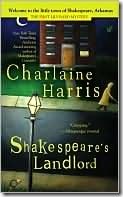 Finally, I've been given an assignment by Mrs. S at Blue Archipelago for the July Book Blowout Challenge!
Where's Your Book Set?
1. Title and author of the book. A Plot Against America by Philip Roth
2. What year is the book set in? June 1940 – October 1942
3. What happened on this day in that year? On July 13, 1940, Hitler orders the annihilation of the RAF, which he sees as a necessary first step to any invasion of the British mainland.
4. Where is your book set? So far, in Newark, New Jersey
5. Have you visited that place before? If yes tell us something about your trip. If no, look the location up on google and tell us an interesting fact about the city/country. I've been past Newark, but I don't think I could say I've ever been *to* Newark. Did you know that Newark is the 3rd oldest of the major U.S. cities?
Have a great week of reading!