2008: The Sunday Salon – Sunday #10
I have been in the clutches of some very good books in the past two weeks. Since I last wrote, I finished Chocolate Chip Cookie Murder, Dark of the Moon, and Degree of Guilt. And I'm almost finished with Third Degree by Greg Iles, which I think is really great so far. The reviews I've seen are really mixed, and I think I can understand that… it's pretty hard to like the main character. But more on that after I finish!
Yesterday I started Living with the Truth by Jim Murdoch, but I'm only a chapter in. I'll also need to pick a new audiobook this week, and right now I'm leaning heavily towards Sweetheart by Chelsea Cain.
I added four more books to my library these past two weeks: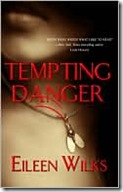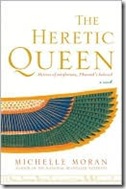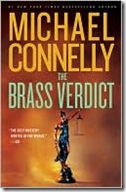 Playing Dead came to me via the LibraryThing Early Reviewers group. I've been lucky enough to be picked for a book every month since I started! Tempting Danger is for the Novel Ladies Book Club that I'm a part of, and I got my copy through PaperbackSwap. The lovely Ms. Moran sent me a copy of The Heretic Queen, and the publisher sent me a copy of The Brass Verdict. I'm looking forward to reading them all!
And speaking of the lovely Ms. Moran, I will be giving away two signed copies of The Heretic Queen and a signed paperback of Nefertiti, starting on November 3rd! It's part of the Book Giveaway Carnival hosted by Bookroom Reviews. If you're interested in giving away a book and want to join the carnival, sign up here!
'Til next Sunday! (Or maybe the next. You know how I am!)