2005: #67 – Hell at the Breech (Tom Franklin)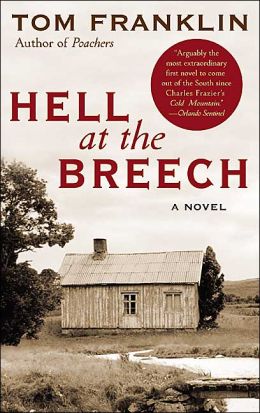 Hell at the Breech
by
Tom Franklin
Published by
HarperCollins
on December 16th 2003
Genres:
historical fiction
Pages:
344


In 1897, in the rural southwestern area of Alabama known as Mitcham Beat, an aspiring politician is mysteriously murdered. Seeking retribution, his outraged friends - mostly poor cotton farmers - form a secret society, Hell-at-the-Breech, to punish the townspeople they believe are responsible. The hooded members of this gang wage a bloody year-long campaign of terror that culminates in a massacre, where the innocent suffer alongside the guilty. Caught in the maelstrom of the Mitcham War are four people: the county's aging sheriff, sympathetic to both sides; the widowed midwife who delivered nearly every member of Hell-at-the-Breech; a ruthless detective who wages his own private war against the gang; and a young store clerk harboring a terrible secret.
Book #67 was Hell at the Breech, by Tom Franklin.
Overall, not a bad historical novel. Doesn't especially have a happy ending. And it's no To Kill A Mockingbird, despite what some of the reviews say. Took me a while to get through this one. I guess I wasn't real excited to read it.
As a side note, I packed away all of my unread paperbacks in my frenzy of clutter-reducing (yes, I did remember to label the box as "unread"). So I'm currently limited to reading my unread hardcovers. Which I guess doesn't *really* limit me much…
Book count: 67
Pages in book: 344
Page count: 23,883
15,000 page goal reached 6/14/05!
50 book goal reached 7/19/05!