2021: #33 – Love is Murder (edited by Sandra Brown)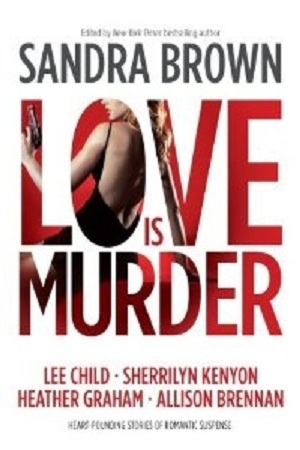 Love Is Murder
by
Sandra Brown
Published by
MIRA
on May 29, 2012
Genres:
romantic suspense
Pages:
608


Also by this author:
A Secret Splendor
,
Mean Streak
Prepare for heart-racing suspense in this original collection by thirty of the hottest bestselling authors and new voices writing romance suspense today. Go on vacation with Allison Brennan's Lucy Kincaid, where she saves a man from drowning, only to discover he is in far greater danger on land. Meet Roxanne St. Claire's "bullet catcher"-bodyguard Donovan Rush-who may have met his match in the sexually charged "Diamond Drop." Debut author William Simon shows us what happens when the granddaughter of the president of the United States is kidnapped. And Lee Child's pitch-perfect "I Heard a Romantic Story" puts a whole new spin on Love Is Murder.

Bodyguards, vigilantes, stalkers, serial killers, women (and men!) in jeopardy, cops, thieves, P.I.s, killers-these all-new stories will keep you thrilled and chilled late into the night.
This large collection of romantic suspense short stories was a little hit or miss. Some of the authors I was familiar with, and some I would add to my TBR. But I think that calling some of these stories romantic suspense was a stretch. I think it's hard to build up the "suspense" part of the romantic suspense in the length of a short story. Some of them were "action action action, kiss at the end". But sometimes it's nice to read something you can digest in bite-sized chunks.
I read this for the following reading challenges: