2005: #19 – The Haunting of Hill House (Shirley Jackson)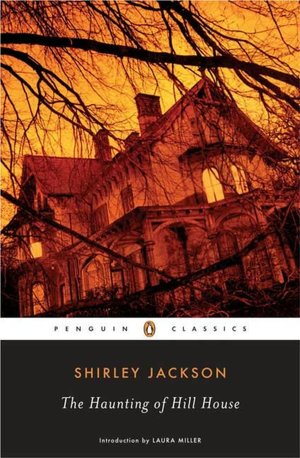 The Haunting of Hill House
by
Shirley Jackson
Published by
Penguin Classics
on November 28th 2006
Genres:
horror
Pages:
182


Shirley Jackson's The Haunting of Hill House has been horrifying readers since it's original publication in 1959. A tale of subtle, psychological terror, it has earned its place as the epitome of haunted house tales of all time. The story concerns several people brought together to investigate paranormal phenomena in a country mansion. The dark energies of the house focus on Eleanor Vance--an odd, lonely 32-year-old woman. Despite the terrifying events that begin to occur, Eleanor feels--for the first time in her life--a sense of belonging and happiness in the house. As supernatural events unfold, neither the characters nor readers are quite sure what they experience in Hill House--and some may never make it out alive. Who will the house claim for it's own?
Book 19 was Shirley Jackson's The Haunting of Hill House, part of the Stephen King Horror Library (same way I got Rosemary's Baby).
Another great horror story. I loved how Jackson portrayed the slow unraveling of Eleanor's mind, with those little bursts of clarity. It's no surprise that this is considered a classic. Another interesting thing about reading these classics, is that the style of writing is so different. Maybe that's just part of what makes it a classic.
Book count: 19/50 — 38%
Page count: 5,587/15,000 — 37.24%