2006: #8 – The Surgeon (Tess Gerritsen)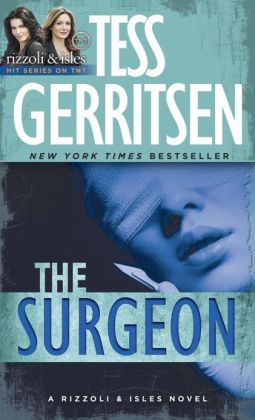 The Surgeon
by
Tess Gerritsen
Series:
Rizzoli & Isles #01
Published by
Random House
on July 1st 2002
Genres:
mystery
,
police procedural
Pages:
350


In her most masterful novel of medical suspense, New York Times bestselling author Tess Gerritsen creates a villain of unforgettable evil--and the one woman who can catch him before he kills again.

He slips into their homes at night and walks silently into bedrooms where women lie sleeping, unaware of the horrors they soon will endure. The precision of the killer's methods suggests he is a deranged man of medicine, propelling the Boston newspapers and the frightened public to name him "The Surgeon."

The cops' only clue rests with another surgeon, the victim of a nearly identical crime. Two years ago, Dr. Catherine Cordell fought back and killed her attacker before he could complete his assault. Now she hides her fears of intimacy behind a cool and elegant exterior and a well-earned reputation as a top trauma surgeon.

Cordell's careful facade is about to crack as this new killer recreates, with chilling accuracy, the details of Cordell's own ordeal. With every new murder he seems to be taunting her, cutting ever closer, from her hospital to her home. Her only comfort comes from Thomas Moore, the detective assigned to the case. But even Moore cannot protect Cordell from a brilliant hunter who somehow understands--and savors--the secret fears of every woman he kills.

Filled with the authentic detail that is the trademark of this doctor turned author . . . and peopled with rich and complex characters--from the ER to the squad room to the city morgue--here is a thriller of unprecedented depth and suspense. Exposing the shocking link between those who kill and cure, punish and protect, The Surgeon is Tess Gerritsen's most exciting accomplishment yet.
Book #8 was The Surgeon, the first book in Tess Gerritsen's Rizzoli & Isles series.
I felt pretty "ho-hum" about this book. It was alright, but not so great that I'll seek out more books by Tess Gerritsen. On to bigger and better things!
Book count: 8
Pages in book: 368
Page count: 3,738
Words in book: 95,628
Word count:814,980