2006: #12 – The Lunatic Cafe (Laurell K. Hamilton)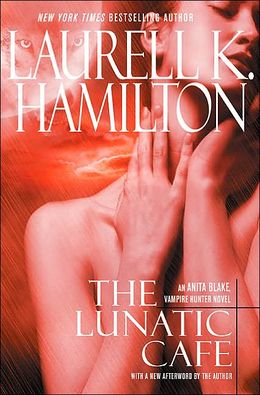 The Lunatic Cafe
by
Laurell K. Hamilton
Series:
Anita Blake #04
Published by
Penguin
on 1996
Genres:
fantasy
,
urban fantasy
Pages:
369


Also by this author:
Circus of the Damned
,
A Kiss of Shadows
Also in this series:
Circus of the Damned
,
Bloody Bones
Anita Blake has fallen for the leader of a local pack of werewolves. She's survived a lot, but this love affair may kill her yet.

The local pack of werewolves comes to prenatural expert Anita Baker for help after a number of their pack come up missing--probably because she is dating the leader of the pack. Anita has survived a lot, from jealous vampires to killer zombies, but this love thing may kill her yet.
Book #12 was The Lunatic Cafe, the 4th book in Laurell K. Hamilton's Anita Blake series.
I really like this series. I'll probably read a couple more before I move on to something else. When I first read them, I'd never read anything that mixed vampires/werewolves/etc with modern day life.
Book count: 12
Pages in book: 344
Page count: 5,145
Words in book: 108,357
Word count:1,299,412
1,000,000 words surpassed — 2/2/06