2009: Challenges – Clear Off Your Shelves Challenge Completed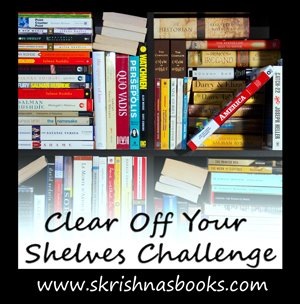 I completed S.Krishna's Clear Off Your Shelves Challenge! Turns out it was much easier than I expected, and I really should have chosen a higher goal than 30%.  I'd never done the math to see that the percentage of books I consume that are review copies is actually pretty low, thanks to ebooks and audiobooks.  If this challenge comes around again, I'll definitely be picking a higher percentage.  Here are my final stats:
October
Books read: 18
Books that qualify: 11
Finished %: 61%
(much better than I thought!)
November
Books read: 8
Books that qualify: 6
Finished %: 75%
Big thanks to S.Krishna for hosting!