2009: Mailbox Mondays – Monday #01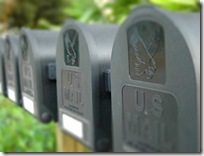 I've decided this year to join the Mailbox Mondays meme, hosted by The Printed Page. Unfortunately, on this, my first Monday, I have no books to talk about! I have mailed out several books myself in the last week, but none have come to me.  C'est la vie.  I should have some show up in my mailbox this week, so I will have something to report next Monday!
The closest I can come is the two books I got from the library this week: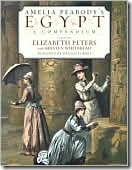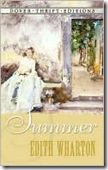 Amelia Peabody's Egypt is pure indulgence on my part. I found it while wandering through the stacks looking for the large print section (it was my first time at this library branch) and couldn't resist! I've been slightly obsessed with all things about Egypt since we were there, and I love the Amelia Peabody series.
Summer is the reason I was at the library in the first place, as someone with 600 books in their TBR pile really has no business going to the library.  I have been searching (in vain!) for a book group to join, and now that I work in Roanoke I have found that the library system here has one that meets in the evenings (fourth Thursday of the month).  Summer is the book they'll be discussing on January 22nd, so I hope I can join in! I'd really like this to work out.
I hope your mailboxes are good to you this week!