2009: Winners! – The Girl Who Stopped Swimming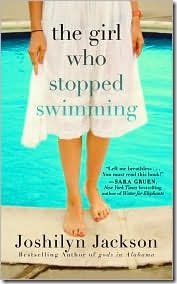 And we have winners!  The five lucky ladies getting their very own copy of Joshilyn Jackson's The Girl Who Love Swimming courtesy of Hachette Books are….
Lisa! (comment #3284)
Marie! (comment #3262)
ann marie! (comment #3259)
Jacqueline! (comment #3279)
Rebecca! (comment #3278)
I will be sending you all an email!
Thanks to everyone for entering!