2011: Monday Salon – The End of Summer Edition
Alas, my fun for the summer is over!
Not that I can complain. I've had 3 weeks of vacation this summer, and it was all great. (if you're interested, click on pictures to go to the photo gallery)
First, in June we went to Salt Lake City to visit my husband's brother and his family. While we were there, we visited some places in the city, and also went out to Wendover, Nevada for a little gambling and then Great Basin National Park. And, we went on a hot air balloon ride! It was near Park City (home of the Sundance Film Festival), so we stopped there for some breakfast and shopping afterwards.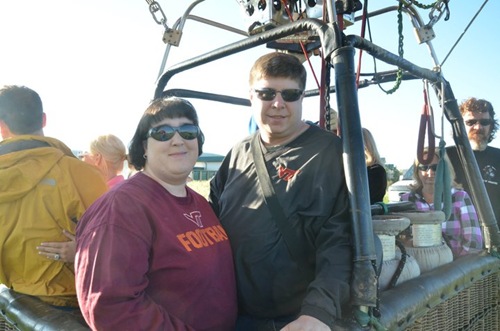 Immediately after that (4th of July week), we went to Gulf Shores, Alabama with my parents for a week of beach and golf. Everything was beautiful (except for my golf game). I came home with more freckles on my nose than I've had in years. It was a long drive to and from, but completely worth it. (That's my parents to my left)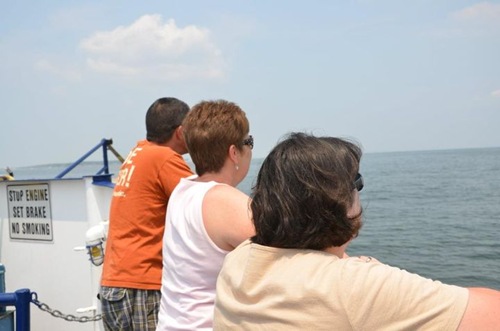 Finally, 6 weeks later we were off to Vegas for the second year in a row. Scott and his pool partner won entry into the National 8-Ball Scotch Doubles Tournament again this year, and I was happy to go along for the ride. We stayed at Circus Circus this year, and while it's not in the best location for seeing the whole strip, it's perfect when you're playing pool at the Riviera at 9 in the morning. We rented a car, so we were able to buzz around to whatever casino we wanted to check out. Scott discovered the wonder of free valet parking, and I say it's about time! Nothing like pulling up to the front door of the casino, handing someone else your keys, and heading in. Especially when you're parking your rented Nissan Versa hatchback next to a Bentley. No big winnings for us this year, but a great time was had by all!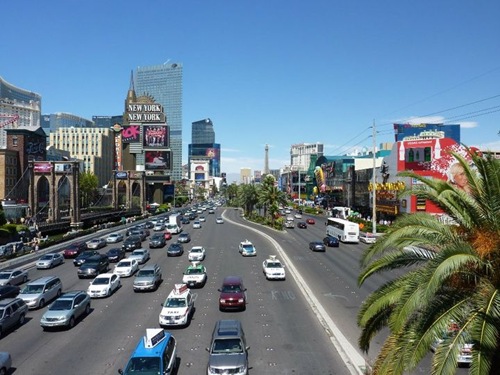 As far as reading goes, all I can say is that I've been doing it! Not at my usual pace, but I did finish a book while in Las Vegas. Right now I have A Hard Death by Jonathan Hayes on my nightstand and The Pale Blue Eye by Louis Bayard on my iPod. On my Kindle I'm re-reading The Double Bind by Chris Bohjalian for my book club meeting next week. I think I might end up with a different take on it this time around. I have 6 or 7 reviews in the queue to be written. Someday I'll get caught up!
How was your summer?