2011: Challenges – 2011 E-Book Challenge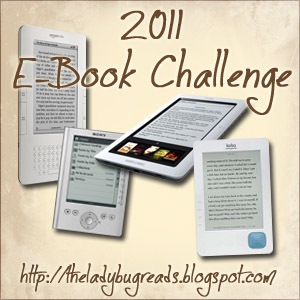 The 2011 E-Book Challenge is hosted this year by The Ladybug Reads. The challenge is pretty self-explanatory — read e-books! There are four levels:
Curious – Read 3 e-books.
Fascinated – Read 6 e-books.
Addicted – Read 12 e-books.
Obsessed – Read 20 e-books.
Sign-up and find the rest of the details at The Ladybug Reads! I will be choosing the Obsessed option, and my list will be below.
last updated: 9/7/11