2016: A Triumphant Return?
Wow, it's been two years since I posted here, huh? Long time, busy busy, toddler and all that.
See? Toddler!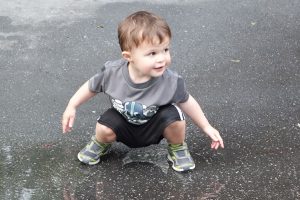 He is fantastic, but now that he needs less entertainment from me, I am starting to feel the itch to blog again! I've been reading all along. Not at anywhere near what my pace used to be, but still a couple of books a month. I miss having this place as a record of what I've read and what I thought about it!
There's no chance that I will review everything I've read in the interim, but I do have a review scheduled already! Hopefully I will ease out some more in the days to come.