Yesterday, the Virginia Tech community was once again assaulted when a man walked up to a Virginia Tech police officer in his car and shot and killed him. Not much is known for sure about what happened next, but a second man is dead and the weapon was found with him. The university was on lockdown for several hours, and it seems that the shooter changed his clothes and then killed himself in another parking lot. It's all very weird. Was it random? Planned? I hope we eventually know, especially for the officer's family.
Every time I get a VT Alert on my phone, I get cold. It's been 4+ years, but I'm not sure you ever forget that feeling. My husband is always safe in his office, but I can't help but worry, especially when he's watching cops with assault rifles outside of his window.
Officer Deriek Crouse had a wife and five children and step-children, and I cried this morning when I heard that. I wish them peace and healing.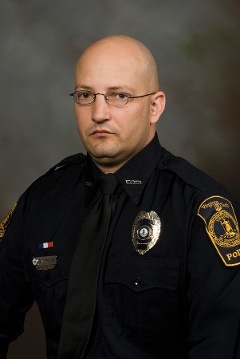 BLACKSBURG, Va., Dec. 8, 2011 – Virginia Tech Police have identified the officer murdered today during a traffic stop on campus as Deriek W. Crouse, 39, of Christiansburg. He joined the Virginia Tech Police Department on Oct. 27, 2007, and served in the patrol division. He is survived by his wife, five children and step-children, and his mother and brother.
He received his law enforcement certification on Feb. 12, 2008, from the Cardinal Criminal Justice Academy. Officer Crouse was trained as a Crisis Intervention Officer, General Instructor, Firearms Instructor, Defensive Tactics instructor and most recently completed training for Advance Law Enforcement Rapid Response and Mechanical and Ballistic Instructor.
Officer Crouse was a member of the Virginia Tech Police Emergency Response Team since February 2011. He received an award in 2008 for his commitment to the department's Driving Under the Influence efforts.
He formerly worked at the New River Valley Jail, the Montgomery County Sheriff's Department, and was a U.S. Army veteran.
Funeral arrangements will be announced at later date.
Office Crouse is the first Virginia Tech police officer to be killed in the line of duty.