2006: #72 – The Sky is Falling (Sidney Sheldon)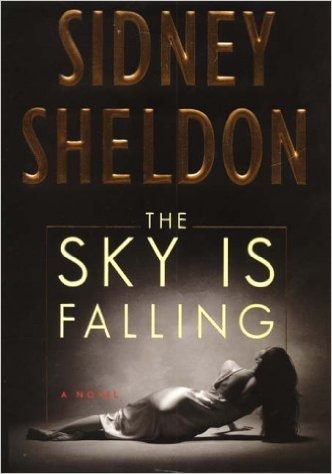 The Sky Is Falling
Suspense Fiction
William Morrow
September 12, 2000
336

When five members of America's most illustrious family are all killed in separate accidents in less than a year, Dana Evans, a beautiful young anchorwoman for a Washington, D.C., television network, becomes suspicious. Investigating the deaths, the determined journalist uncovers a trail of blood that takes her to half a dozen countries around the world in search of a killer. In a startling turn of events, Dana becomes the hunted, and the terrible secret she's learned puts her and her young son into dire jeopardy from which they may not be able to escape...
Book #72 was The Sky is Falling, by Sidney Sheldon.
This is the first Sidney Sheldon book I've read. It was good — reminded me of a Mary Higgins Clark book, really. The only issue I really had was where she is flying all over the place, investigating, and her employers don't even really question her about it. But, maybe that's how it is. I also thought the "boyfriend's ex-wife" subplot was pretty superfluous. In fact, the boyfriend himself was pretty superfluous. But, I'd read more of his books.
Book count: 72
Pages in book: 416
Page count: 29,337
Words in book: 70,808
Word count: 8,603,628
1,000,000 words surpassed — 2/2/06
2,000,000 words surpassed — 2/14/06
10,000 pages surpassed — 3/10/06
3,000,000 words surpassed — 3/16/06
4,000,000 words surpassed — 4/3/06
5,000,000 words surpassed — 5/30/06
50 books surpassed — 6/12/06
20,000 pages surpassed — 6/29/06
6,000,000 words surpassed — 6/29/06
7,000,000 words surpassed — 7/21/06
8,000,000 words surpassed — 8/18/06