2005: #50 – Two for the Dough (Janet Evanovich)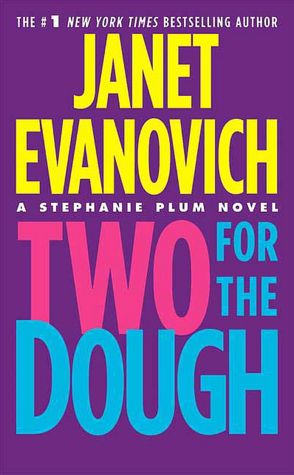 Two for the Dough
by
Janet Evanovich
Series:
Stephanie Plum #02
Published by
St. Martin's Paperbacks
on June 29th 2007
Genres:
general mystery
Pages:
325


Also by this author:
One for the Money
,
Three to Get Deadly
,
Four to Score
,
High Five
,
Hot Six
Also in this series:
One for the Money
,
Three to Get Deadly
,
Four to Score
,
High Five
,
Hot Six
Bounty hunter Stephanie Plum is still learning the ropes at her cousin Vinnie's bail bond office, so when she sets out on the trail of Kenny Mancuso--a suspiciously wealthy, working class Trenton boy who has just shot his best friend--the stakes are higher than ever. That Mancuso is distantly related to vice cop Joe Morelli--who is trying to beat Stephanie to the punch--only makes the hunt more thrilling….

Taking pointers from her bounty hunter pal, Ranger, and using her pistol-packing Grandma Mazur as a decoy, Stephanie is soon closing in on her mark. But Morelli and his libido are worthy foes. And a more sinister kind of enemy has made his first move…and his next move might be Stephanie's last.
This was a short one, I finished it today!
Book #50 was Two for the Dough, the second book in Janet Evanovich's Stephanie Plum series.
I'm really liking this series. Very amusing and entertaining. I was ready to move on to the next book when I realized that while I have #4, #3 is not yet in my possession. Maybe I'll actually have to go to the library or something crazy like that.
And what am I doing now that I've reached 50 books? Well, I'm certainly not going to stop reading. I guess I'll just have to come up with a different title.
Book count: 50/50 – 100%
Pages in book: 301
Page count: 18,011
15,000 page goal reached 6/14/05!