2005: #38 – I'm Not the New Me (Wendy McClure)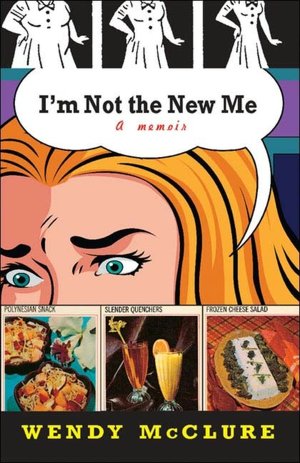 I'm Not the New Me
by
Wendy McClure
Published by
Riverhead Books
on April 26th 2005
Genres:
memoir
Pages:
320


A hilarious and sometimes poignant look at the absurdities of weight-loss culture from an appealing and original new voice.

From the creator of the immensely popular websites Pound and Candyboots, this is the memoir of Wendy McClure's odyssey-on-line and off-through the Valley of The Shadow of Her Really Big Ass. It's about the universe she created for herself when she couldn't see herself as a kicky Weight Loss Success Story, only she put it all on a website and became sort of an inspiration anyway.

I'm Not The New Me is about coming to terms with a family heritage of fat and drastic surgeries, and about self-esteem issues that are nobody's business but your own. It's wondering what's left of yourself after you lose weight-and just who the hell you are if you gain it back. It's about the absurdities of online identities and fat girl clichés, and the sheer terror of appearing live and in person in your very own life.
Book #38 was I'm Not the New Me, by Wendy McClure of Poundy blog fame.
This book was exactly what you'd expect after reading some of Wendy's blog. I liked it!
Book count: 38/50 — 76%
Pages in book: 320
Page count: 13,257/15,000 — 88.38%