2005: #60 – The Rebels (John Jakes)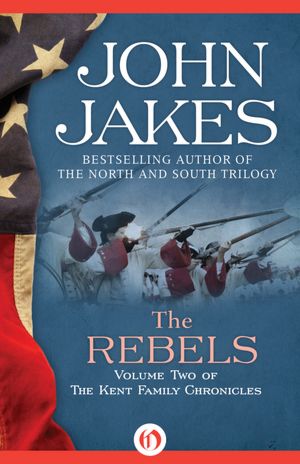 The Rebels
by
John Jakes
Series:
Kent Family Chronicles #02
Published by
Signet
on April 6th 2004
Genres:
historical fiction
Pages:
448


Also by this author:
The Bastard
,
North and South
,
Charleston
Also in this series:
The Bastard
Beginning with the ragged Continentals waiting for the British charge on Breed's Hill, and sweeping across the luminous fabric of our nation's earliest, war-torn years, THE REBELS chronicles the continuing adventures of Philip Kent.

It captures the valor and turmoil of the revolution as seen by one of its participants. A warrior and patriot, inspired by men of vision, driven also by personal desires, Kent creates his own destiny out of the sweeping drama of the American war for independence.
Book #60 was The Rebels, the second book in John Jakes's Kent Family Chronicles.
I enjoy Jakes' books immensely. I especially like this series because it's an era I haven't read a whole lot about. The only problem was, in between the first book in the series and this one, I read North and South. I had to re-establish the characters in my head all over again.
Book count: 60
Pages in book: 432
Page count: 21,323
15,000 page goal reached 6/14/05!
50 book goal reached 7/19/05!