2005: #36 – North and South (John Jakes)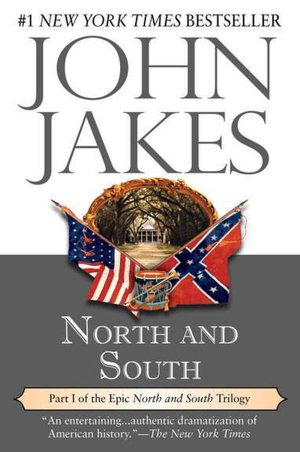 North and South
by
John Jakes
Series:
North and South #01
Published by
Signet
on June 1st 2000
Genres:
historical fiction
Pages:
812


Also by this author:
The Bastard
,
The Rebels
,
Charleston
Two strangers, young men from Pennsylvania and South Carolina, meet on the way to West Point ... Thus begins this brilliant novel of antebellum America, spanning three generations and chronicling the lives and loves of two great family dynasties. The Hazards and the Mains are brought together in bonds of friendship and affection that neither jealousy nor violence can shatter - until a storm of events sunders the nation and brings the cataclysm of war.
Book #36 was North and South, the first book in John Jakes's North and South Trilogy.
I cannot possibly express in words how much I enjoy John Jakes's books. He just has an incredible talent for historical fiction, especially in the Civil War time period. I really liked this book, and I can't wait to read the rest of the trilogy.
Book count: 36/50 — 72%
Pages in book: 816
Page count: 12,608/15,000 — 84%