2005: #15 – F is for Fugitive (Sue Grafton)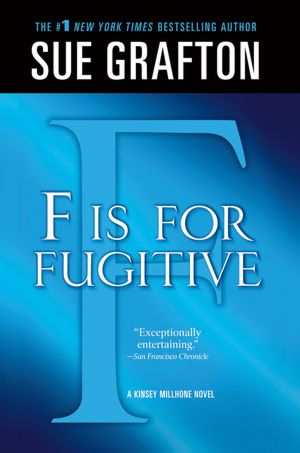 F is for Fugitive
by
Sue Grafton
Series:
Kinsey Millhone #06
Published by
St. Martin's Paperbacks
on November 29th 2005
Genres:
private investigator
Pages:
320


Also by this author:
D is for Deadbeat
,
E is for Evidence
Also in this series:
D is for Deadbeat
,
E is for Evidence
How do you prove the innocence of a man already found guilty of murder? That's the task Kinsey Millhone is faced with when she takes on the case of Bailey Fowler. These are the facts: Jean Timberlake, Bailey's girlfriend, was found dead on the sands of Floral Beach, California, seventeen years ago. Bailey, drug addict and convicted felon, with no good alibi, was sent to the slammer - even though he swore he didn't do it. After escaping less than a year before, he successfully disappeared until he was picked up on a fluke of mistaken identify. Can Kinsey prevent him from being sent back to prison by finding the real killer? And what kinds of deadly passions and murderous intentions will she stir up as she searches for the truth?
Book #15 was the 6th book in Sue Grafton's Kinsey Millhone/Alphabet series, F is for Fugitive.
I didn't think this book was as good as the previous ones. There seemed to be a lot of emphasis on the setting, it was really slow going (I think I was over halfway through before there was a real clue), and the time line got confusing somewhere in the middle. They kept referring to things that that happened "this morning" or "last night" when I felt like there had been another day in between. I'm hoping Grafton gets back to "old form" in the next books.
Page count: 4,269/15,000 – 28.46%