2005: #14 – Rosemary's Baby (Ira Levin)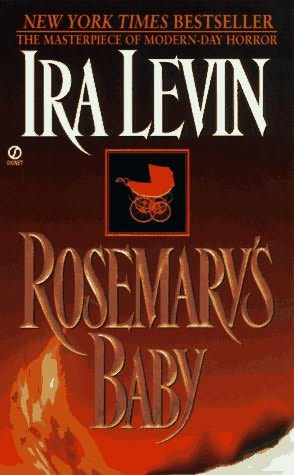 Rosemary's Baby
by
Ira Levin
Published by
Signet
on September 1st 1997
Genres:
horror
Pages:
308


Also by this author:
The Stepford Wives
In 1967, when Rosemary's Baby was first published, Ira Levin's masterpiece gave horror an innocent new face. It startled critics, stunned readers with its unique and deceptively calm voice, and caused a worldwide sensation. It found fear where we never thought to look before, and dared to bring it into the sunlight. To this day, Rosemary's Baby is as disquieting as shattering glass in an empty basement, and as unsettling as the cry of a newborn coming from behind a newly plastered wall.
Book #14 was the incredible Rosemary's Baby, by Ira Levin.
Like most people, I at least knew the basic premise behind Rosemary's Baby, but I had never read the book or even seen the movie. "Disquieting" is perhaps the perfect word to describe this book. There is just this subtle thread of dread throughout the entire story that is amazing. I highly, highly recommend it. I'm looking forward to picking up some other books written by Levin.
Page count: 3,961/15,000