2019: #32 – Symbiont (Mira Grant)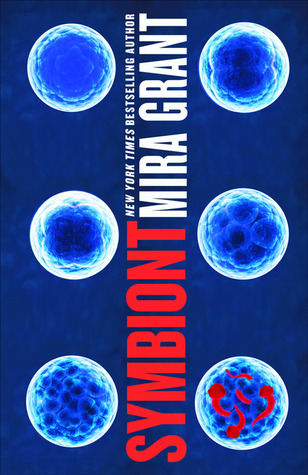 Symbiont
by
Mira Grant
Series:
Parasitology #02
Published by
Orbit
on November 25, 2014
Genres:
medical thriller
,
science fiction
Pages:
608


Also by this author:
Parasite
,
Chimera
Also in this series:
Parasite
,
Chimera
THE SECOND BOOK IN MIRA GRANT'S TERRIFYING PARASITOLOGY SERIES.

THE ENEMY IS INSIDE US.

The SymboGen designed tapeworms were created to relieve humanity of disease and sickness. But the implants in the majority of the world's population began attacking their hosts turning them into a ravenous horde.

Now those who do not appear to be afflicted are being gathered for quarantine as panic spreads, but Sal and her companions must discover how the tapeworms are taking over their hosts, what their eventual goal is, and how they can be stopped.
The secret is out, among those in the know — the tapeworms are taking over!
Sal, newly revealed to be a tapeworm living in human skin with 6 years of "How to Be a Human" classes, has accepted her status as a chimera, but is struggling a bit with how to help the thousands of people with tapeworms who have eaten their brains beyond recognition. Her boyfriend, Dr. Nathan Kim and his mother, Dr. Shanti Cale, one of the creators of the tapeworms, are working non-stop on a solution. But that's difficult to do when Sal keeps getting herself kidnapped for various reasons, by various sides of the battle for the planet's future.
I still enjoyed this book, but it was a bit more of a slog and took me longer to read. I felt like there was a fair amount of dead time punctuated by brief periods of action. But overall I like the creativity of the story, especially how Grant imagines the ways survivors get by and hide themselves. In an unusual move, I will be jumping right into the third book in this trilogy!
Other reviews:
"Yes, it's a little repetitive, but I still tore through it in a day and half. I loved Sal's reaction to an unwanted and unflattering haircut. I loved the fact that one of her allies has disassociated due to trauma and believes that he is in a video game. I somewhat perversely loved the fact that when Nathan had to leave his home, probably forever, and he packed to leave, he brought a first aid kit and a terrarium of carnivorous plants." — Smart Bitches, Trashy Books
"My only criticism of the story is that it could have been edited just a tad more, so the narrative would have been tighter. Repetition of certain themes and sentences is a Mira Grant staple, but a few of them were superfluous and the book could have done without them." — Nyx Book Reviews
"In case my review was unclear, I friggin' loved Symbiont and cannot wait to once again slip down the rabbit-hole with Chimera. Fans of science-fiction fantasy, apocalyptic horror and unique characters need to add the Parasitology trilogy to their bookshelves." — Caffeinated Reviewer