2006: #68 – Letters from an Age of Reason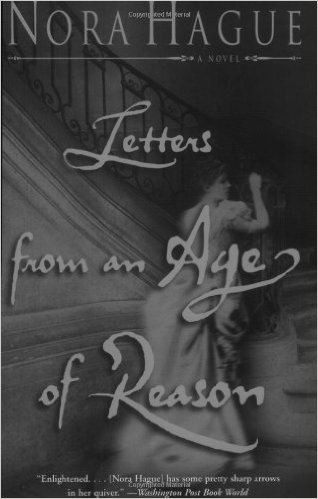 Letters from an Age of Reason
Historical Fiction
Harper Collins
October 15, 2002
656

An eloquent debut novel set amid two historical hotbeds of racial tension, moral hypocrisy, and shifting sexual convention
Miss Arabella Leeds, the high-spirited teenage daughter of a prominent New York family, and Aubrey "Brie" Paxton, the "high yellow" pampered house servant of wealthy French-American slave-holders, are destined to fall in love.
They are each bound for London, where their chance meeting will transform both of their lives. But before their paths can cross, they will experience high adventure, erotic awakening, and the discovery of long-buried family secrets amid the salacious underpinnings of corseted Victorian society. And as the Civil War drenches America in blood, it will be their passion, unstoppable and forbidden, that will challenge both Arabella and Brie to rethink what freedom means and what love costs . . . as their bond places them forever outside the mores and conventions of their time.
Book #68 was Letters from an Age of Reason, by Nora Hague.
This was a very good book. The writing style was interesting — everything was in the form of letters and journal entries. Different fonts were used to indicate different authors. I got so wrapped up in the characters that I was dismayed when the story ended just as I felt it was beginning! I'm hoping her second book is a continuation.
Book count: 68
Pages in book: 656
Page count: 27,887
Words in book: 300,014
Word count: 8,210,803