2009: Mailbox Monday – Monday #31
It's Mailbox Monday, the Christmas edition! So these are books that weren't in my mailbox, but under the Christmas tree.  Here's what I got!
But, that's not the best part.  This was the cherry on the sundae…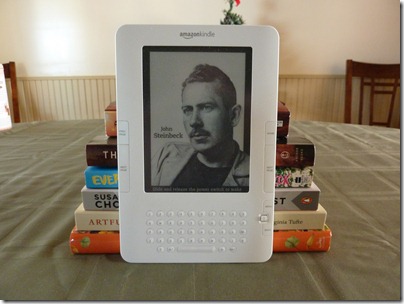 I have to admit, I have the best in-laws.  I've been working on getting the ebooks I already owned onto it, and purchased Shogun to finish reading on it, cuz I thought it would be a good test.  Plus, the copy I own is very thick and has very small print — it's much easier reading it on the Kindle. So far, I'm really happy with it! I just need to get a case…
I hope Santa was as good to you as he was to me!
Mailbox Mondays are hosted by The Printed Page.