2011: #ArmchairBEA – Who am I? (A Day Late & A $ Short)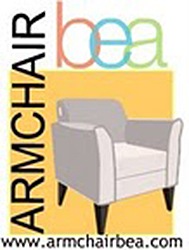 Late to the party as usual, I decided today that it might be fun to jump into this whole Armchair BEA thing.
I'd love to be able to go to the *actual* BEA, and could travel up there without too much of a bother, but it really wasn't in the cards this year. Maybe next!
In lieu, welcome to my little blog! I'm Jaime. I've been blogging about the books I read since 2005, but only learned about this whole ARC thing a few years ago. My policy is, if I read it, I write about it, even if it's just a short paragraph. Because of this, you're more likely to find a review of a back-listed title than something just published, though I confess that this year has been an exception. I have an embarrassing amount of books that I haven't read hanging around my house.
I'm a pretty low-key blogger. I don't do a lot of memes. I no longer participate in many blog tours. I don't worry about my stats or advertising or much of anything, really. I've been really busy, so I've fallen woefully behind on my reviewing. (Hopefully I can catch up on that soon!) And, I'm kind of a sucky commenter. I'm doing a poor job of selling myself! What really matters, to me, is the books. I love books, and I love to share what I think about them.
I love that my little hobby has lead me to hang out with some great people: Kathy of BermudaOnion's Weblog, Jennifer of The Literate Housewife Review, Deborah of Books, Movies & Chinese Food, and Aths of Reading on a Rainy Day, to name a few!
Yay for books!