2011: It's Monday! What Are You Reading? (March 14th Edition)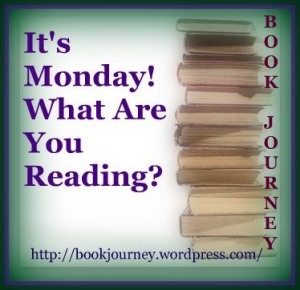 This isn't a meme I regularly participate in, but I felt the urge to wax poetic this morning! First, the business. Here's what I have going this week:
Kindle: The Raising by Laura Kasischke
Audio: The Likeness by Tana French
Non-fiction I pick through occasionally at work: Left Back: A Century of Battles over School Reform by Diane Ravitch
On hold while I finish The Raising: Devil in the White City by Erik Larson
Normally, I'd have a hard copy on my nightstand, but my copy of The Raising "expires" tomorrow (I'm unsure what this actually means or how it's actually going to work), so I'm trying to get that finished. I'm not 100% sure which hard copy I'll pick up next, but I'm leaning toward Michelle Moran's Madame Tussaud.
This winter has been a strange one for me, reading wise. I feel like I spent most of January and February mired in book club reads. The Pickup and The Sound and the Fury, specifically. But I've been moving through my audio books quicker than usual. Way quicker. I'm already on my 5th audiobook of the year. I'm thoroughly enjoying The Likeness in audio. Narrator Heather O'Neill's Irish brogue is beautiful, and gives the book a wonderful musical quality. Before that I sailed through Black Magic Sanction by Kim Harrison, which I haven't yet reviewed because I haven't had time to distill my love for this series into a couple of paragraphs. I think I'll be moving on to the latest book, Pale Demon, once I finish The Likeness.
Time has definitely been a factor for me in the past few months.  Work is CRAZY right now.  We're doing a from-the-ground-up redo of the college web site, and we're about 6 weeks out from the testing deadline.  My free time at work has diminished considerably. Add to that the 2 graduate classes (3 credits) I'm taking this spring, and the 2 nights a week I play pool, and the book I wish I was writing, and I feel like I have no time at all.
BUT! There is a light at the end of my tunnel, and it is the week of July 4th. We'll be heading to Gulf Shores, Alabama with my parents for a week of golf and sun and beach and relaxation.  I can't wait. There's a possibility we'll be going to Utah the week before that, too. Because when it comes to vacation planning, we are clearly insane.
Have a great week!
It's Monday! What are you Reading? is hosted by Book Journey.