2017: #19 – Dark Tides (Chris Ewan)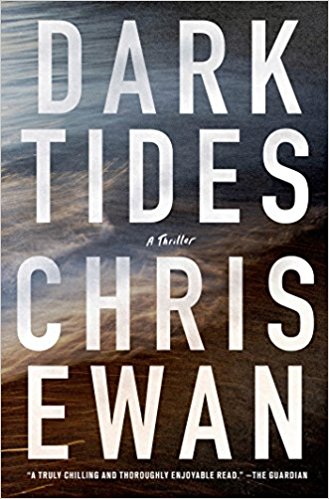 Dark Tides
by
Chris Ewan
Published by
Minotaur Books
on December 8th 2015
Genres:
suspense thriller
,
thriller
Pages:
448


When Claire Cooper was eight years old her mother mysteriously vanished during Hop-tu-naa, Halloween on the Isle of Man. At fourteen, Claire is still struggling to come to terms with her disappearance when she's befriended by a group of five teenagers who mark every Halloween by performing dares. But Claire's arrival begins to alter the group's dynamic until one year a prank goes terribly wrong, changing all their futures and tearing the friends apart.

Six years later, one of the friends is killed on Halloween in an apparent accident. But Claire, now a police officer, has her doubts. Is a single footprint found near the body a deliberate taunt? As another Halloween dawns, bringing with it another death and another footprint, Claire becomes convinced that somebody is seeking vengeance. But who? And which of the friends might be next? If she is going to stop a killer and unlock the dark secrets of her past, Claire must confront her deepest fears, before it's too late.

Chris Ewan, author of the stand alone thrillers Safe House and Dead Line, returns to the Isle of Man with Dark Tides-a thriller that will keep you up all night.
This is the first book I've read that takes place on the Isle of Man, and I appreciated what the setting added to the story. This thriller primarily takes place over the course of several Halloweens (Hop-tu-Naa), beginning with the one where Claire's mother mysteriously disappears. Did she run away from her difficult life? Or did her creepy old employer do her in? Claire is sure it was old Mr. Caine, but the repercussions from one disastrous night are making her doubt herself. And now that she is a police officer, can she solve her own crime before all of her friends are killed?
I haven't read any other Chris Ewan books, but I wouldn't hesitate to add him to my list!
Other reviews:
"I positively relished entering each different Halloween so see who would perish next, and loved the disparate and, at times, wonderfully gruesome ways in which Claire's cohorts are despatched (sic) to the other side." – Raven Crime Reads
"I loved the author's easy to read style and even though the timeline changes from year to year this doesn't spoil the pace or flow of the story." – My Reading Corner
"The balance between Claire's search for justice, her gnawing guilt and her need to learn what really happened to her mother makes for a compelling thriller to enjoy on a long, dark winter night." – 20SomethingReads