2021: #69 – The Preacher (Camilla Läckberg)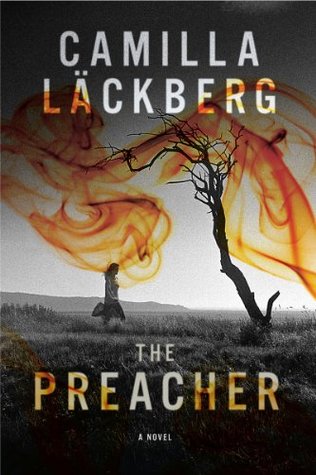 The Preacher
by
Camilla Läckberg
Series:
Patrik Hedström #02
Published by
Pegasus Crime
on April 27, 2011
Genres:
nordic noir
,
mystery
Pages:
419


Also by this author:
The Ice Princess
Also in this series:
The Ice Princess
Hot on the heels of her phenomenal American debut, The Ice Princess, Camilla Läckberg brings readers back to the quiet, isolated fishing village in Sweden where dangerous secrets lie just beneath the community's tranquil surface.

During an unusually hot July, detective Patrik Hedstrom and Erica Falck are enjoying a rare week at home together, nervous and excited about the imminent birth of their first baby. Across town, however, a six-year-old boy makes a gruesome discovery that will ravage their little tourist community and catapult Patrik into the center of a terrifying murder case.

The boy has stumbled upon the brutally murdered body of a young woman, and Patrik is immediately called to lead the investigation. Things get even worse when his team uncovers, buried beneath the victim, the skeletons of two campers whose disappearance had baffled police for decades. The three victims' injuries seem to be the work of the same killer, but that is impossible: the main suspect in the original kidnappings committed suicide twenty-four years ago.

When yet another young girl disappears and panic begins to spread, Patrik leads a desperate manhunt to track down a ruthless serial killer before he strikes again.
Lackberg's novels are much more slow and character-driven than you expect a procedural to be, but I always enjoy them. In The Preacher, you not only get the mystery of the fresh body covering the older skeletons, but you also get a peek into Patrik and Ericka's life as they are expecting their first child. The family Patrik is investigating is a tangled web of hatred and sadness, and I liked how the final chapters unfolded. I could have used a family tree to keep track of the characters a few times, though.
One thing to note — if you are listening to the audiobook you may be surprised by the pronunciations. Patrik was pronounced "pot-trick", and Ericka was "ear-icka". But that's part of the reason why I often choose to listen to non-American books on audio, so I can get a more authentic feel for how people and places are named.
I read this for the following reading challenges:
Other reviews:
"The Preacher is my favourite Lackberg novel so far. It's her second novel so earlier than other ones I've read. Lackberg takes two missing girls found dead decades later as her theme this time." — The Book Lover's Boudoir
"All in all the second in Lackberg's series is a smart police procedural that delivers on dark thrills as it does on an emotional level." — Savidge Reads
"The book continues with it's dark aspect to it, as well as the police procedural that I've come to enjoy. The case was interesting with it's religious fanaticism and all that that entailed. The details that Camilla Lackberg brings to her writing is just amazing! It's interesting, dark, twisted and creepy all at once." — Always With a Book