2005: #46 – In the Cherry Tree (Dan Pope)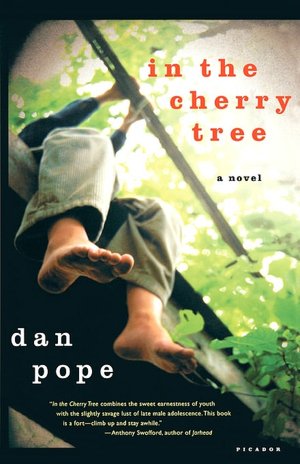 In the Cherry Tree
by
Dan Pope
Published by
Picador
on October 1st 2003
Genres:
literary fiction
Pages:
272


It's a suburban summer in the seventies. Twelve years old and full of boundless curiosity, Timmy lives in an ever-expanding realm of record collections (of which Elton John is king), neighborhood bullies (of which Franky DiLorenzo rules), best friends, and backyard football. But 1974 is the summer that changes everything. An intruder will break into his tree house. Timmy will lose a friend, discover sex, and learn the darker, more lasting secrets of his own household.
Book #46 was In the Cherry Tree, by Dan Pope.
This book was absolutely charming, even laced with some of the more disgusting things 12 year old boys tend to do. I found it sort of meandering and exploratory, and when summer ends, it does. Just as it should. It read like a true memoir, despite being fiction.
Book count: 46/50 — 92%
Pages in book: 262
Page count: 16,400
15,000 page goal reached 6/14/05!