2018: #20 – The Professionals (Owen Laukkanen)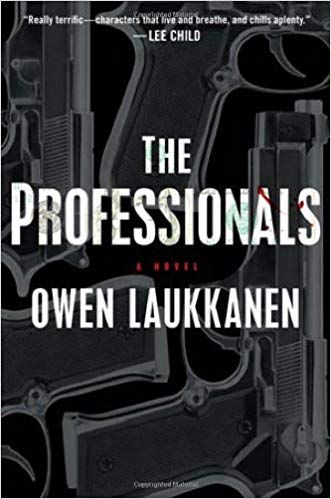 The Professionals
by
Owen Laukkanen
Series:
Stevens & Windermere #01
Published by
Putnam Adult
on March 29, 2012
Genres:
police procedural
Pages:
370


A finger-burning thriller from hotly anticipated debut author Owen Laukkanen, which will appeal to fans of Lee Child and Jeffery Deaver.

Four friends, caught in a terrible job market, joke about turning to kidnapping to survive. And then, suddenly, it's no joke. For two years, the strategy they devise works like a charm - until they kidnap the wrong man.

Now two groups are after them - the law, in the form of veteran state investigator Kirk Stevens and hotshot young FBI agent Carla Windermere, and an organized crime outfit looking for payback. As they crisscross the country in a series of increasingly explosive confrontations, each of them is ultimately forced to recognize the truth: the real professionals, cop or criminal, are those who are willing to sacrifice everything.
This was an enjoyable cross between a police procedural and a caper novel.
On one side are 4 college friends, Pender, Marie, Sawyer, and Mouse. These four chose an unconventional career path after graduation — they started kidnapping people for ransom. The way they see it, no one is getting hurt, they're just losing a little bit of money. Except one day they choose the wrong target, and everything starts to go downhill.
On the other side are Minnesota State Investigator Kirk Stevens and FBI Agent Carla Windemere. When Stevens begins investigating one of the kidnappings in Minneapolis, he ends up working directly with the FBI, traveling across the country to chase down the kidnappers.
There are definitely parts of the books that seem written to be shown on TV or in a movie, but I didn't mind, it kept it entertaining. You're also able to connect with and sympathize with the bad guys as much as the good guys, and I liked that.
This was the first in Laukkanen's Stevens & Windemere series, and the rest will definitely be on my to-read list.
Other reviews:
"I've enjoyed The Professionals, but only slightly. It was the same kind of enjoyment I get when I catch episodic network television like CSI or Bones on the tube. The formula is comforting and easy to follow in some regards, but it's also predictable and alienating." – Dead End Follies
"The Professionals is a terrific novel for any writer, new or established. It is peopled by fascinating characters, nearly all of whom have a claim on your sympathy. And when four kidnappers and a mob killer can be made sympathetic, for at least part of the time, the author has done an incredible job." – Marilyn's Mystery Reads