2020: #20 – Lost and Found (Carolyn Parkhurst)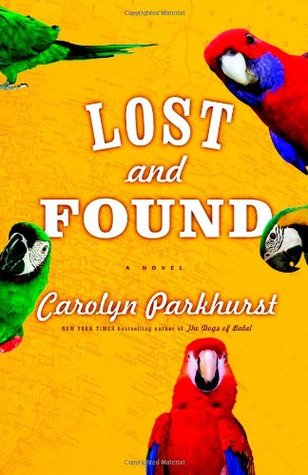 Lost and Found
by
Carolyn Parkhurst
Published by
Little, Brown and Company
on June 7, 2006
Genres:
literary fiction
Pages:
292


This novel is about a fictional reality TV show that involves pairs of contestants racing around the world, solving riddles and finding treasures in different countries. Unbeknownst to them, the contestants have all been chosen because each has a well-kept secret from his/her partner, family, or friends. As the game progresses, conflicts erupt, secrets are revealed, and relationships are irrevocably changed.
Lost and Found is an Amazing Race-esque reality show where teams of 2 compete in a sort of scavenger hunt in locales around the world.
When we join the story, they are about halfway through their journey. At the center of the story are Laura and her daughter Cassie. Laura is hoping to reconnect with Cassie on this adventure, because they've both recently been through a trauma — Cassie hid a pregnancy, and Laura didn't know until she'd given birth.
Some of the other contestants of note are Juliet and Dallas, former child stars; Justin and Abby, newlyweds who have both "graduated" from gay conversion therapy; and Carl and Jeff, brothers who are hoping to use the prize for Carl's son's healthcare.
The story follows the group on their journey through the show, which gets complicated by a twist in the team makeups. You get chapters from different character's points of view, but Laura always remains the main eyes through which we see.
I enjoy the Amazing Race, so this book was a bit of a treat for me. It was also a good reminder that much of reality TV isn't reality at all. I liked the book more than I expected to!
I read this for the PopSugar Reading Challenge this year — this book fulfilled the "book with a bird on the cover" prompt.
Other reviews:
"The novel therefore stands or falls on our interest in the contestants themselves, their secrets, and how they resolve their sexual-orientation or emotional dilemmas. Although I was mildly interested in them, I didn't care all that much – and by the end of the book I didn't feel that the author had pushed any boundaries, but instead had settled for an inconclusive outcome across the board." – Petrona
"Lost and Found is a well-written novel of secrets and yearning, of self-knowledge and self-acceptance, that is simultaneously thought-provoking and entertaining. Perhaps Barbara Fox is right—who doesn't love to watch secrets unfold?" – Melody & Words