2006: #61 – City of Bones (Michael Connelly)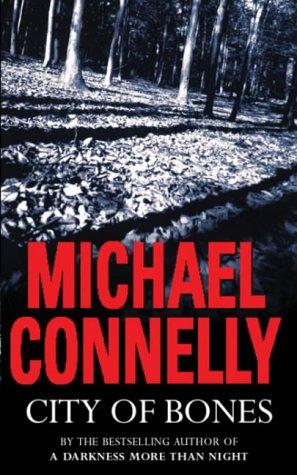 City of Bones
Harry Bosch #07
Detective Fiction
Grand Central Publishing
March 1, 2003
448

On New Year's Day, Detective Harry Bosch fields a call that a dog has found a bone - a bone that the dog's owner, a doctor, feels certain is a human bone.
Bosch investigates, and that chance discovery leads him to a shallow grave in the Hollywood hills, evidence of a murder committed more than twenty years earlier. It's a cold case, but it stirs up Bosch's memories of his own childhood as an orphan in the city. He can't let it go. Digging through police reports and hospital records, tracking down street kids and runaways from the 1970s, Bosch finds a family ripped apart by an absence - and a trail, ever more tenuous, into a violent, terrifying world.
As the case takes Bosch deeper into the past, a rookie cop named Julia Brasher brings him alive in the present in a way no one has in years. Bosch has been warned about the trouble that comes with dating a rookie, but no warning could withstand the heat between them - or prepare Bosch for the explosions when the case takes a hard turn. A suspect bolts, a cop is shot, and suddenly Bosch's cold case has all of L.A. in an uproar - and Bosch fighting to keep control in a lawless and brutal showdown.

Book #61 was City of Bones, the 7th book in Michael Connelly's Harry Bosch series.
This is the first of the Harry Bosch series I've read (there I go, jumping into the middle of a series again). It was great! Usually I'm pretty good at figuring out what direction a book is going in, but this one had 2 or 3 surprising twists that I really enjoyed. And it seems that it may have come at a turning point in the series. Now I need to find the earlier books…
Book count: 61
Pages in book: 448
Page count: 24,614
Words in book: 128,232
Word count: 7,065,337
1,000,000 words surpassed — 2/2/06
2,000,000 words surpassed — 2/14/06
10,000 pages surpassed — 3/10/06
3,000,000 words surpassed — 3/16/06
4,000,000 words surpassed — 4/3/06
5,000,000 words surpassed — 5/30/06
50 books surpassed — 6/12/06
20,000 pages surpassed — 6/29/06
6,000,000 words surpassed — 6/29/06
7,000,000 words surpassed — 7/21/06