2005: #62 – Blood Test (Jonathan Kellerman)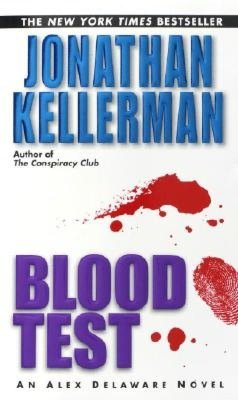 Blood Test
by
Jonathan Kellerman
Series:
Alex Delaware #02
Published by
Ballantine Books
on January 1st 2013
Genres:
psychological thriller
Pages:
384


Also by this author:
Twisted
,
Silent Partner
,
Therapy
Also in this series:
Silent Partner
,
Therapy
It is a case unlike any psychologist Dr. Alex Delaware has ever encountered. Five-year-old Woody Swope is ill, but the real problem is his parents. They refuse to agree to the one treatment that could save this boy's life.

Alex sets out to convince Mr. and Mrs. Swope--only to find that the parents have left the hospital and taken their son with them. Worse, the sleazy motel room where the Swopes were staying is empty--except for the ominous bloodstain. The Swopes and their son have vanished into the sordid shadows of the city.

Now Alex and his friend, homicide detective Milo Sturgis, have no choice but to push the law to the breaking point. They've entered an amoral underworld where drugs, dreams, and sex are all for sale...where fantasies are fulfilled at any price--even at the cost of a young boy's life.
Book #62 was Blood Test, the 2nd book in Jonathan Kellerman's Alex Delaware series.
I haven't read many of the early books of this series. It was interesting to see how sort of naive and un-scarred Alex Delaware is in these early books.
Book count: 62
Pages in book: 320
Page count: 22,019
15,000 page goal reached 6/14/05!
50 book goal reached 7/19/05!