2005: #7 – Twisted (Jonathan Kellerman)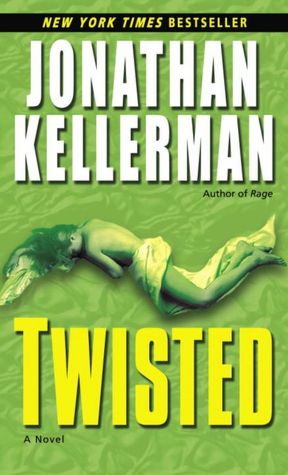 Twisted
by
Jonathan Kellerman
Series:
Petra Conner #02
Published by
Ballantine Books (Mm)
on September 27th 2005
Genres:
police procedural
Pages:
399


Also by this author:
Blood Test
,
Silent Partner
,
Therapy
Lifeless bodies sprawl in a dance-club parking lot after a brutal L.A. drive-by. Of the four seemingly random victims, one stands out: a girl with pink shoes who cannot be identified - and who, days later, remains a Jane Doe. With zero leads and no apparent motive, it's another case destined for the cold file - until Petra Connor decides to follow her instincts and descends into a world of traveling grifters and bloodthirsty killers, pursuing a possible eyewitness whose life is in mortal danger. Finding her elusive quarry - alive - isn't all Petra has on her plate: departmental politics threatens to sabotage her case, and her personal life isn't doing much better. If all that wasn't enough, Isaac Gomez, a whiz-kid grad student researching homicide statistics at the station house, is convinced he's stumbled upon a bizarre connection between several unsolved murders. The victims had nothing in common, yet each died by the same method, on the same date - a date that's rapidly approaching again. And that leaves Petra with little time to unravel the twisted logic of a cunning predator who's evaded detection for years - and whose terrible hour is once more at hand..
One advantage of staying home sick is that I can get some reading done. I won't be able to keep up this pace for long — the books I've been reading lately have just been little quick reads.
Book #7 is Jonathan Kellerman's latest novel, Twisted. Unlike most of Kellerman's other novels, the protagonist is not Alex Delaware, but a female detective first introduced in Billy Straight, Petra Connor.
I enjoyed the book. I like Kellerman's change of pace with the new protagonist. He's probably getting a little burned out writing about Alex Delaware all the time.
Page count: 2,268/15,000