2005: #34 – Dead Wrong (Mariah Stewart)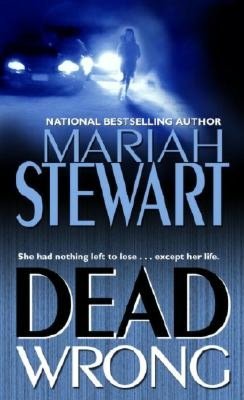 Dead Wrong
by
Mariah Stewart
Series:
Dead #01
,
John Mancini #03
Published by
Ballantine Books
on June 1st 2004
Genres:
romantic suspense
Pages:
385


Three devious prisoners vow murderous revenge.
Now the first is free.

It was inescapably chilling, as if the murderer was methodically working his way down a page torn from the phone book. The three victims brutally killed in their own homes had one thing in common: they were all listed as M. Douglas. The fact that Mara Douglas is next on the list has her jumping at shadows, until FBI agent Aidan Shields shows up to make sure she doesn't become the fourth victim.

Aidan has been out of commission since an undercover operation went bad more than a year ago. Back on the job, his razor-sharp instincts are returning. But it will take all of Aidan's wits to stay one step ahead of the elusive killer who has engaged him in a deadly game--a game in which Mara's life is the prize. A game only one can win ...
Book #34 was Dead Wrong, by Mariah Stewart.
I guess this was a good book, since I started it at lunchtime yesterday and had it finished by 10 last night. I also added her next 2 books to my "want" list. Another book that sneaked its way onto my shelf from an unknown locale…I think I may have swiped it from my dad.
Book count: 34/50 — 68%
Pages in book: 416
Page count: 11,495/15,000 — 76.63%