2005: #35 – A Secret Splendor (Sandra Brown)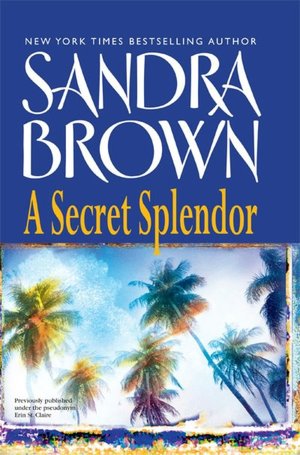 A Secret Splendor
by
Sandra Brown
Published by
Mira (Mills and Boon)
on January 1st 1996
Genres:
contemporary romance
Pages:
256


Also by this author:
Mean Streak
,
Love Is Murder
Grieving over the death of her son, Arden Gentry hopes to ease her heart by finding her second child, the product of a scandalous affair, despite the fact that she would also have to meet up with her ex-lover.
Yes, I've been reading a lot of books this week.
Book #35 was A Secret Splendor, by Sandra Brown.
Yes, it's a romance. It's even *gasp*, a Harlequin romance. I like to read these once in a while, if only in homage to my grandmother, who reads nothing but Harlequins with covers featuring Fabio look-a-likes dipping the beauty and planting a kiss between her voluptuous bosoms. Anyway, Sandra Brown has made it onto my acceptable list of romance authors, if only because her plots aren't completely implausible. I had a little bit of an issue with them getting married 2 weeks after they met, but I'm not really looking for believability when I'm reading something published by Harlequin.
Book count: 35/50 — 70%
Pages in book: 297
Page count: 11,792/15,000 — 78.61%