2005: #49 – I'll Be Seeing You (Mary Higgins Clark)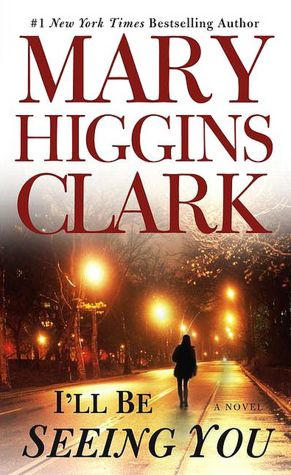 I'll Be Seeing You
by
Mary Higgins Clark
Published by
Pocket Books
on May 1st 1994
Genres:
suspense thriller
Pages:
307


Also by this author:
We'll Meet Again
,
On the Street Where You Live
,
All Through the Night
From the "Queen of Suspense" Mary Higgins Clark, a gripping and twisting mystery featuring a television news reporter who finds herself drawn into a terrifying web of treachery, where nothing is as it seems and the truth may be too devastating to pursue...

The murdered woman could have been her double. When reporter Meghan Collins sees the sheet-wrapped corpse in a New York City hospital, she feels as if she's staring into her own face. And Meghan has troubles enough already without this bizarre experience. Nine months ago, her much-loved father's car spun off a New York bridge. Now, investigators are saying that there's no trace of his car in the river, and they suspect he faked his own death. With frightening speed, links start to appear between Meghan's father and her dead lookalike. Meghan may be in danger herself, but she's determined to find the truth to the mystery. In a nightmare journey spiraling from New York to Connecticut to Arizona, Meghan finds that the truth can sometimes be deadly.
Turns out I forgot to blog a book last week! I must have forgotten about it in my Harry Potter euphoria.
Book #49 (though technically, it was #48), was I'll Be Seeing You, by Mary Higgins Clark.
Another good one from Mary Higgins Clark. I like these cuz they're quick reads. I also like it when I don't quite have it figured out at the end. Surprise me!
Book count: 49/50 – 98%
Pages in book: 320
Page count: 17,710
15,000 page goal reached 6/14/05!