2006: #41 – All Through the Night (Mary Higgins Clark)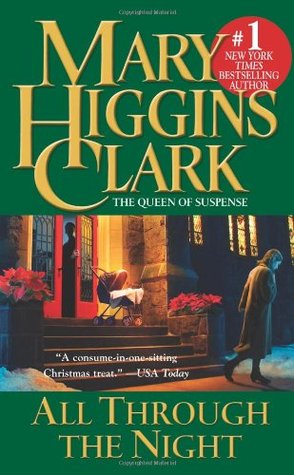 All Through the Night
by
Mary Higgins Clark
Published by
Pocket Books
on October 1, 1999
Genres:
suspense thriller
Pages:
256


Also by this author:
We'll Meet Again
,
On the Street Where You Live
,
I'll Be Seeing You
Mary Higgins Clark, the Queen of Suspense, celebrates the season with this Christmas classic featuring two of her most beloved characters.

All of Alvirah's deductive powers and Willy's world-class common sense are called upon as the two stumble into a Christmas mystery. A woman abandons her newborn at a Manhattan church. Simultaneously, a thief is absconding with a treasured artifact, a chalice adorned with a star-shaped diamond. To elude police, he grabs the stroller and disappears. Seven years later, the mother returns to the scene and finds Alvirah and Willy helping neighborhood kids prepare for a Christmas pageant at an after-school shelter. Soon the savvy sleuths set out to solve the puzzle of the missing child and chalice -- and to unmask scam artists threatening to shut down the shelter.
Book #41 was All Through the Night , by Mary Higgins Clark.
Eh. It was alright. It's obviously just meant to be a short little Christmas tale. I've read much better from Mary Higgins Clark. But, I wanted something short, and that's what I got!
Book count: 41
Pages in book: 206
Page count: 15,949
Words in book: 34,416
Word count: 4,550,033
1,000,000 words surpassed — 2/2/06
2,000,000 words surpassed — 2/14/06
10,000 pages surpassed — 3/10/06
3,000,000 words surpassed — 3/16/06
4,000,000 words surpassed — 4/3/06