2021: #49 – The Stepford Wives (Ira Levin)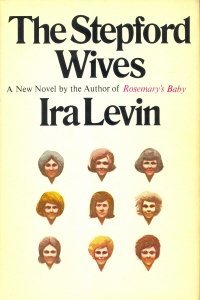 The Stepford Wives
by
Ira Levin
Published by
Random House
Genres:
classic
,
domestic suspense
Pages:
145


Also by this author:
Rosemary's Baby
For Joanna, her husband, Walter & their children, the move to beautiful Stepford seems almost too good to be true. It is. For behind the town's idyllic facade lies a terrible secret -- a secret so shattering that no one who encounters it will ever be the same.

At once a masterpiece of psychological suspense & a savage commentary on a media-driven society that values the pursuit of youth & beauty at all costs, The Stepford Wives is a novel so frightening in its final implications that the title itself has earned a place in the American lexicon.
I wish I knew what it was like to read this book back when it was released, before "Stepford Wife" became part of the modern zeitgeist and everyone found out what the twist was. Regardless, Levin is a master of suspense and the creation of dread, and this is well worth the read even if you do know what's going on before you begin.
Other reviews:
"This is a short book that packs a mighty punch with its succinct and fluid structure and language. I am left pondering just how many men would secretly prefer a Stepford Wife to a partner who is, at least, their equal." — neverimitate
"The story in this novel is one pretty much everyone knows now, so reading this in the current age, the plot twist is predictable. However, you have to give Levin credit for basically inventing the creepy neighbourhood vibe that's so prominent in books nowadays." — Bookbum
"There is a perfect mix of background, investigation, and tension within this story that will leave you thinking about it long past when you turn the last page." — What Jess Reads