2005: #37 – Circus of the Damned (Laurell K. Hamilton)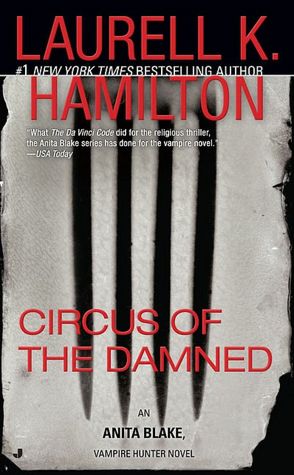 Circus of the Damned
by
Laurell K. Hamilton
Series:
Anita Blake #03
Published by
Jove
on September 24th 2002
Genres:
urban fantasy
Pages:
329


Also by this author:
A Kiss of Shadows
,
The Lunatic Cafe
Also in this series:
The Lunatic Cafe
,
Bloody Bones
In Circus of the Damned a rogue master vampire hits town, and Anita gets caught in the middle of an undead turf war. Jean-Claude, the Master Vamp of the city, wants her for his own-but his enemies have other plans. And to make matters worse, Anita takes a hit to the heart when she meets a stunningly handsome junior high science teacher named Richard Zeeman. They're two humans caught in the crossfire. Or so Anita thinks...
Book #37 was Laurell K. Hamilton's Circus of the Damned, the 3rd book in her Anita Blake series.
These books fall in my "quick and entertaining to read" category. I like a good vampire story once in a while…
Book count: 37/50 — 74%
Pages in book: 329
Page count: 12,937/15,000 — 86.25%