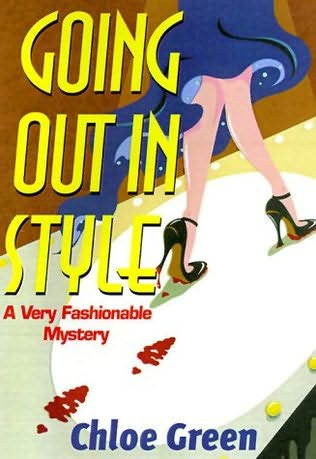 Title: Going Out In Style
Author: Chloe Green
Series: Dallas O'Conner #01
Format: Audio
Audiobook length:  10 hrs 25 min
Release Date: July 01, 2000
Publisher: Kensington
Source: personal copy

Rating:





The Dallas O'Connor Mystery series, starring a savvy and sassy fashion stylist from deep in the heart of Texas, is a hit with critics and fans. Dallas arrives for a photo shoot only to find the model dead and Raul the photographer holding a knife. When Raul takes off, Dallas is suddenly the prime suspect. She'll have to go on the run to prove her innocence. This wild ride is filled with eccentric characters.
My thoughts:
This was a fun little mystery. The fashion industry isn't one I've read much about, but as a stylist, Dallas is more on the periphery than smack in the middle of it. As the main characters, Dallas and Raul definitely make some questionable decisions, especially Raul. But, since it was entertaining, I didn't mind suspending disbelief. The mystery didn't have a conventional conclusion, and I appreciated that. The reasons behind the murder were not something one would expect.