2006: #53 – Biting the Moon (Martha Grimes)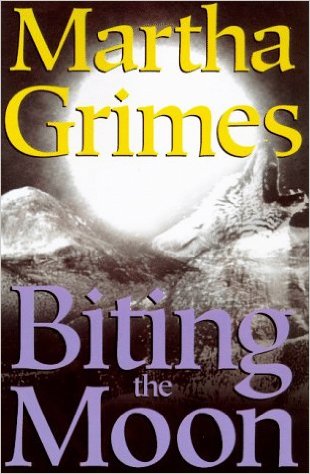 Biting the Moon
Andi Oliver #01
Suspense Fiction
Henry Holt and Company
April 21, 1999
301

She does not know who she is, where she's from, how she got here. She wakes one morning in a bed-and-breakfast alone. She is told by the owner she came in "dead asleep" with her father. But she knows the man is not her father. She takes her backpack, bedroll, and the wad of money she finds in his jacket and heads for the mountains, seeing in their bleak and towering landscape some kind of safety. Months later, she walks down from the mountains and into the life of fourteen-year-old Mary Dark Hope. Bound by their lack of family, their murky pasts, their affinity for animals, they set out to find the man who abducted her. Whitewater rafting, canned hunts, molestation, and murder – all move toward an inevitable and harrowing confrontation.
Book #53 was Biting the Moon, by Martha Grimes.
I recently joined a book group online, and this was June's book of the month. I was decidedly underwhelmed. Much of the events just didn't make any sense, and when a main character leaves the story, the things that happen afterwards don't seem to fit in the story. This is the first Martha Grimes book I've read, and I'm not inclined to pick up another.
Book count: 53
Pages in book: 301
Page count: 21,190
Words in book: 100,400
Word count: 6,143,458