2006: #54 – Twelve Sharp (Janet Evanovich)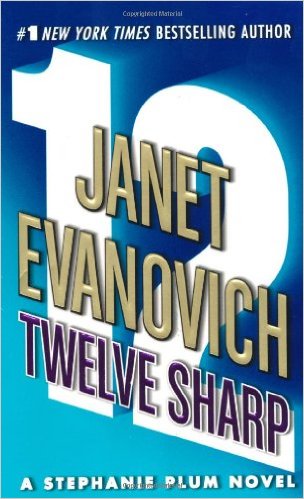 Twelve Sharp
Stephanie Plum #12
Romantic Suspense
Farrar, Straus, and Giroux
June 19, 2007
339

America's favorite bounty hunter, Stephanie Plum, is back in her twelfth bestseller and sure to win more fans than ever before. Trenton, New Jersey's premier troublemaker is once again struggling with her tangled love life, her chaotic family, and her gift for destroying every car she drives. Not to mention her attempts to bring in the sometimes scary bail jumpers of Trenton, and the sudden appearance of a mysterious female stalker--who turns out to have a close connection to Ranger. Twelve Sharp has twists that will drive readers wild and prove that once again, for sheer reading entertainment, no one tops Janet Evanovich.
Book #54 was Twelve Sharp, the 12th book in Janet Evanovich's Stephanie Plum series.
I was anxious to read this. After realizing that it was going to be several weeks before I could get even the audio version from the library, I broke down and made a special trip to Kroger to buy it (40% off!) before we left for Nashville. It did not disappoint. The tension between Stephanie, Joe, and Ranger is better than ever. Now I can't wait till the next one!
Book count: 54
Pages in book: 320
Page count: 21,510
Words in book: 77,490
Word count: 6,220,948