2020: #34 – The Devotion of Suspect X (Keigo Higashino)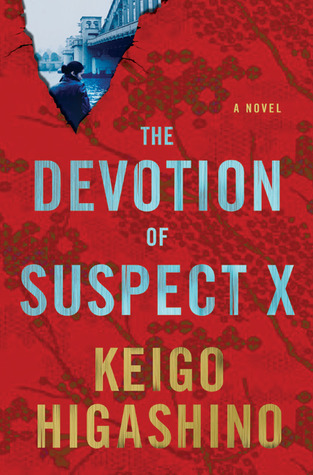 The Devotion of Suspect X
by
Alexander O. Smith
,
Keigo Higashino
Series:
Detective Galileo #01
Published by
Minotaur Books
on February 1, 2011
Genres:
general mystery
Pages:
298


Also by this author:
Malice
Yasuko lives a quiet life, working in a Tokyo bento shop, a good mother to her only child. But when her ex-husband appears at her door without warning one day, her comfortable world is shattered.

When Detective Kusanagi of the Tokyo Police tries to piece together the events of that day, he finds himself confronted by the most puzzling, mysterious circumstances he has ever investigated. Nothing quite makes sense, and it will take a genius to understand the genius behind this particular crime...
This Japanese cat-and-mouse mystery starts out with Yasuko, mother to a teenaged daughter who spends most of her days working at the local bento shop. She's kept her world purposefully small in order to hide from her abusive ex-husband. But when one day he appears at her work and then follows her home, things quickly get out of control and he ends up dead on their floor. When the opportunity to hide the death is presented to her by her neighbor, she can think of no other way out.
What follows is not only the story of Yasuko, but the story of Detective Kusanagi, assigned to find out what happened to the dead man. This isn't the fast-paced thriller you're used to, but it's important to follow all the twists and turns and little details as Kusanagi employs the help of his professor friend Galileo to piece it all together while Yasuko tries to keep herself and her daughter out of their crosshairs.
I think what I enjoyed most about the story is that it doesn't end in the way you would assume, with Kusanagi tying Yasuko to the crime and then perhaps a debate on justifiable homicide taking place. Instead, the story takes another turn and you find out that perhaps what you thought happened isn't what happened after all.
I'm new to this series — this is technically the 3rd in the series, but it's the first English translation — but I would gladly read more of them.
I read this for the PopSugar Reading Challenge this year — this book fulfilled the "your favorite prompt from a past Popsugar Reading Challenge" prompt (which I think was 'book in translation').
Other reviews:
"Having praised the book and giving it a four stars, I have to mention my 'but' about it. I've never been a fan of translated books, and though this book is brilliantly genius, it did feel a bit dry sometimes and I'm blaming it on translation." — Africaanah's Book Blog
"I loved the structure of the novel – it was crisp and to the point. Higashino never once beats around the bush, which can happen when writing a mystery novel. More so the translation worked just fine for me as well." — Of Books and Reading
"If like me, you were wondering what the title means, how it fits into the story, let me tell you that the meaning gets clear towards the end of the story. That's when I thought my heart had stopped, when you read about incredible things that have happened and you didn't have a clue! Says the Metro, 'The ending is a killer twist'. I totally agree with that!" — Journal of a Bookworm