2009: Mailbox Monday – Monday #19
Just one book again this week! It's a good rate.  This week's book was: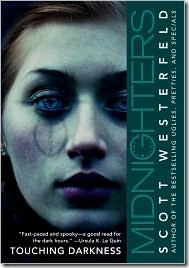 I have been slowly amassing all of Scott Westerfeld's book through PaperbackSwap, even though I haven't gotten around to reading even one of them yet.  I am apparently very convinced that I'm going to like them!
I hope your mailbox was good to you this week!
Mailbox Mondays are hosted by The Printed Page.